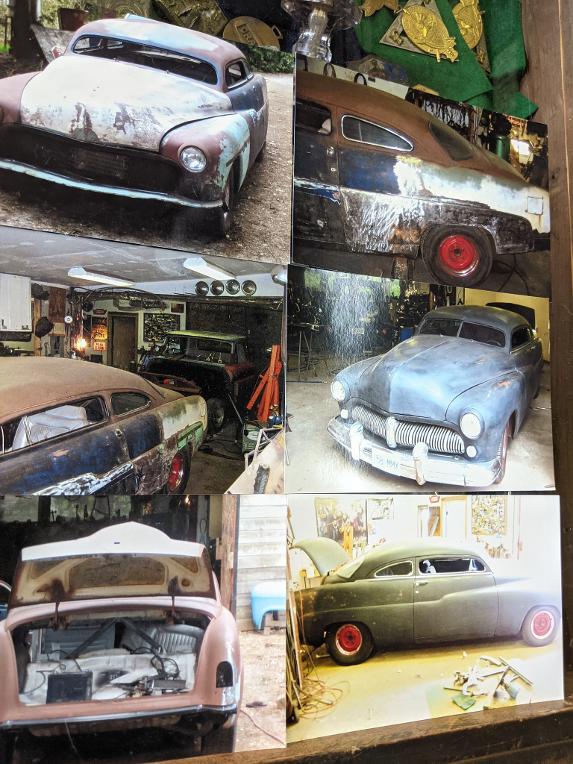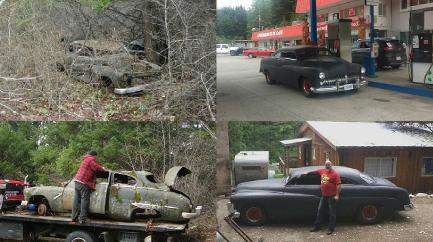 Don't let anyone tell you its too rough...

Couple angles of the same car before & after. This was Merc #2.

1951 2 door Merc. Used a '50 Merc 4 door for parts, did chassis swap using an 88 caddi with big block. Did the chop 5", just big enough for a Large Coffee ;). Made custom tail lights, & extended the wheel wells.
This one started as a46 chev cab that was pulled outta lillooet. used a 32 chevy frame, front end was from a scrap car. 57 chevy rear end & shorted 69 chev truck box

threw a tired 350 automatic and voila; rat rod